From the first meeting with Cardan Marketing to the completion of our new website, our experience was very positive. Their design team knew what we were looking for and made it happen. They took the time to learn and know what we were about as a company, and the industries we serve, to better understand our requirements. Their tech team made access to features and site management painless and simple.
We are very pleased with the result and would highly recommend Cardan Marketing to any company looking to improve their online image.
Harold Koenig
Landel Controls Ltd.
I have used Cardan Marketing for a couple of large and complicated projects. I can say with full honesty that, as a team, this company goes above and beyond to assure their clients satisfaction. I own a very specific niche style industry which required unique integration of our procedures and various other pertinent information into our website. Not only did their team, headed by Marc Brown, completely re-format our existing design and website, but they took the time to fully understand our industry. This allowed them to capitalize on the technology available to provide the best options for both myself and my clients. In a rapidly changing technical environment, this is key. Marc's personal attention to every detail and his clients needs is immediately obvious when you see his work. He works under the guidelines of high integrity, honesty, experience and fairness. We will continue to use their services now, and in the future for all our website design and hosting needs.
Debra Ross
Gamma-Tech Inspection Ltd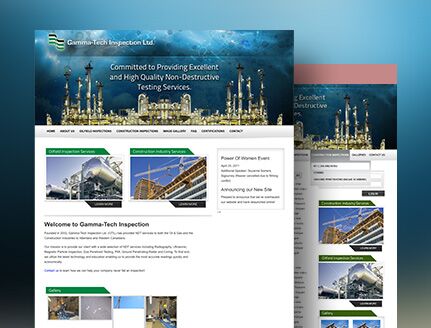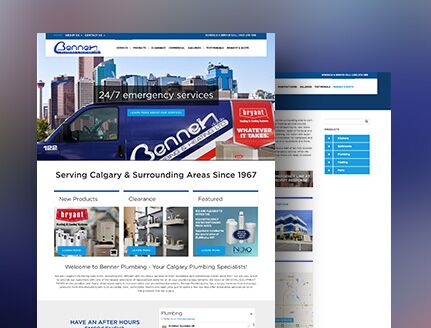 Benner Plumbing is a well established service and retail company, but we have often found it difficult to express who we are to would be customers.
When we talked about having a web site designed, I interviewed a few different companies and looked at some of the ideas that were proposed for our new web site. None of the layouts put forth were able to tell the story of who we are or what we do, so the idea of having a web site was put on hold.
When I was contacted by Cardan Marketing, I found the whole process to be far more professional than any of the other companies I had met with. Marc Brown was able to understand our need to showcase the company, and promote all of its departments.
After just a few short meetings, Marc was able to deliver a template of what we could expect. With out a doubt, it was exactly what I wanted, and more. From the graphics, to the layout and the text, Marc and his team were able to fulfill there commitment of designing a beautiful web site.
Without any reservation, I would highly recommend Marc Brown and Cardan Marketing to anyone who is looking to have a web site designed, or upgrade their existing site.
Jason Webster
Benner Plumbing